Liezl Thom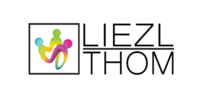 Liezl Thom
Postal Address
PO Box 60647 Van Ryneveld
0045
Pretoria
Zuid-Afrika
Visiting Address
Berryhead Lane, Tshwane Ward 65, Irene, City of Tshwane Metropolitan Municipality, Gauteng, 0140, Zuid-Afrika
T:
+27827752271
M: +27827752271
http://liezlthom.com/
Omschrijving
Liezl Thom is a best selling author, radio personality, talk show host, voice over artist, documentary producer and – as if all of this doesn't keep her busy enough – she ihas also been voted by CV Magazine as one of their top 50 Life and Transformation Coaches.

Liezl has had international success as a journalist and has covered the death of Nelson Mandela as well as the highly covered Oscar Pistorius Murder trial for one of America's three largest Networks, ABC. Liezl has appeared on Good Morning America (the biggest morning show in the USA), World News, Nightline and the magazine show 20/20.

Liezl has also appeared on BBC Radio, Channel 7 in Australia, several Australian talk radio stations as well as a number of other radio stations accross the globe, as part of her coverage of the Pistorius Trial. She has also been a guest on the Oscar Pistorius Trial Pop-up channel and was a regular face on the Afrikaans channel Kyknet's morning show, "Dagbreek".

Her experience as coach and radio personality gave her the opportunity to co-host 'Beyond Ears and Eyes' on Cliff Central, a talk show covering a wide range of topics that explore alternative lifestyles, beliefs and healing modalities. This continues a passion ignited in the six years Liezl guest presented the popular show "Believe it or not" on Talk 702 and 567 Cape Talk.

Recently Liezl moved her attention over to her own Podcast, 'The Coaching Corner' as well as 2 webseries, 'Unleashing your own inner super hero' and 'Mind Matters. She also starred as one of two life coaches on the Afrikaans hit series 'Vet Kans', which was aired on Kyknet towards the end of 2018. Liezl was trained as a Life Coach by internationally acclaimed coach and author Martha Beck – who counts Oprah Winfrey and Fergie, the Duchess of York, among some of her clients.