ADR Register conflictcoach, mediator & negotiator, relatietherapeut Bernadette Keijzer | Fideliz Mediation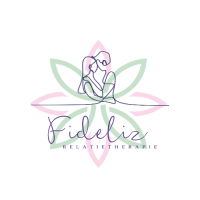 ADR Register conflictcoach, mediator & negotiator, relatietherapeut Bernadette Keijzer | Fideliz Mediation
Postal Address
Haskeruitgang 103
NL 8447 CK
Heerenveen
Netherlands
Visiting Address
103, Haskeruitgang, Heerenveen, Friesland, Netherlands, 8447CK, Netherlands
T:
+31(0)6 8384 9349
M: +31(0)6 8384 9349
http://fideliz.nl/
Description
ADR Register conflictcoach, mediator & negotiator Bernadette Keijzer | Fideliz Mediation

Wanneer je erin slaagt om je conflict/kwestie op te lossen met behulp van mediation, kun je je de weg naar de rechter besparen. Ook daar heeft iedereen voordeel van. Een gerechtelijke procedure kan erg lang duren en is bovendien zeer kostbaar. Verder zal het de relatie met je ex-partner, werkgever of buren niet ten goede komen. In plaats van dat je samen tot een aanvaardbare oplossing komt, zal de rechter bepalen wat er moet gebeuren. Je hebt de oplossing dus niet meer in eigen hand.

Mijn doel is om ervoor te zorgen dat u met een tevreden gevoel naar huis gaat. Dat alles is gezegd wat er (nog) gezegd moest worden en dat alles naar tevredenheid is geregeld voor nu en in de toekomst.

Dit ga ik realiseren door structuur aan te brengen in de (veelal) vastgelopen communicatie. Ik zal u zoveel mogelijk proberen te stimuleren om op eigen kracht uw kwestie aan te pakken zodat u weer in uw eigen kracht komt te staan. Hierdoor zult u beter in staat zijn om de juiste beslissingen voor uw toekomst te nemen. Ik ga samen met u kijken wat uw wensen zijn en of deze gezamenlijk kunnen worden gemaakt met die van uw (ex-) partner, werkgever, werknemer of buren. Vanuit hier gaan we onderhandelen. Hiervoor maak ik gebruik van de Harvard methode (onderhandelen vanuit uw
wensen in plaats vanuit standpunten). Indien het gesprek in mijn kantoor in Heerenveen plaatsvindt, kan de financieel adviseur tijdens het gesprek aanschuiven om u duidelijkheid in het één en ander te verschaffen. Denk hierbij aan uw verzekeringen, woning, pensioen, etc.

Als mediator ben ik neutraal en onpartijdig.Neutraal betekent dat ik geen oordeel heb over uw kwestie/conflict.Onpartijdig houdt in dat ik voor geen van partijen ben, iedereen wordt gelijk behandeld! Ik heb de nodige levenservaring opgedaan en ik sta nergens meer raar van te kijken. U kunt mij alles vertellen, niets is raar en vertrouwelijkheid staat bij mij hoog in het vaandel.

Een eerste kennismakingsgesprek is altijd gratis. Er moet natuurlijk ook een klik zijn.