Accelerated Learning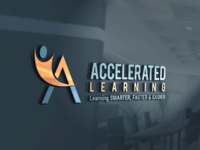 Accelerated Learning
Postal Address
29 As Safa Way, Riyadh, Verulam
4340
Durban
South Africa
Visiting Address
29 As-Safa Way, Riyadh, Verulam, KZN, South Africa
T:
+27 (0) 837869657
M: +27 (0) 837869657
www.acceleratedlearning.co.za
Description
Accelerated Learning is created and owned by Junaid Bayat.

Accelerated Learning was launched in October 2011 to complement teachers, students, schools and all educational institutions globally. This holistic approach to education is a breath of fresh air with new ways to study and teach.

Accelerated Learning has been featured on various radio shows, podcasts, newspapers as well as National TV (SABC1) for its empowering approach to learning and teaching in a Smarter, Faster & Easier way.

Accelerated Learning's proven system has successfully empowered over 125 000 students, over 10 000 teachers and over 12 000 parents from over 6000 schools locally and internationally. It is used by various Departments of Education, Universities (UKZN & MUT), FET Colleges (Demelin, Intec, ICESA), Training Providers and Corporate Companies.