Crystal Angels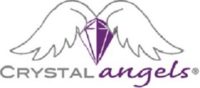 Description
Wat biedt Crystal Angels?
• Hypnose & Coaching: begeleiding - gecombineerd met therapeutische hypnose- om allerlei klachten snel, doeltreffend en blijvend op te lossen;
• Healing: zet de energie van de natuur en het Universele Veld in om verstoringen te doorbreken en de balans te herstellen;
• Training: met gelijkgestemden werken aan je persoonlijke ontwikkeling;
• Verkoop kristallen; koop je eigen kristal voor zuivering, healing en groei.

Mis je iets in je leven?
Is er iets wat jouw geluk in de weg staat of zelfs je gezondheid belemmert?
Wat houd je tegen om het te veranderen? Welke stap kan of durf je niet te zetten?

Crystal Angels helpt je graag in het vinden van jouw eigen mogelijkheden, zodat je kan groeien naar je eigen kracht.
En biedt helderheid en steun. Geeft je dat liefdevolle duwtje in de juiste richting. It's time to transform!

Openingstijden
De praktijk is geopend van maandag t/m vrijdag van 9.00 tot 17.00 uur. Alle consulten vinden plaats op afspraak!

Zijn wie je bent!
Ieder op onze eigen wijze zijn wij uniek, hebben we talenten en vaardigheden waarmee we ons kunnen ontplooien naar de persoon die we behoren te zijn. Maar soms lopen we tegen onze grenzen aan, belemmeringen die op een bepaald moment in ons leven zijn ontstaan.
De sleutel tot veranderen ligt in jezelf. Stap uit je rol, en wees wie je bent!

Mijn missie
Mijn missie is jou te helpen je balans terug te vinden en je te begeleiden in jouw proces.
Je hebt alle antwoorden al in je, ik sta je graag bij om ze te vinden!
Met liefde en passie en vanuit mijn intuïtie ondersteun ik jou in het onderzoeken van jouw eigen mogelijkheden, je unieke talenten en wensen.
Zodat jij kan groeien naar je eigen Kracht. Je bent van harte welkom!