Learn Dutch | language based business coaching, support & training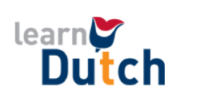 Learn Dutch | language based business coaching, support & training
Postal Address
1 Belvedere Avenue (Oranjezicht)
8001
Cape Town
South Africa
Visiting Address
Rose Mount Avenue, Oranjezicht, Cape Town, City of Cape Town, Western Cape, 8001, South Africa
T:
+27 21 461 2446
M: +27 72 747 0564
http://learndutch.co.za/
Description
Are you emigrating to The Netherlands or Belgium? Is your company sending you to work in Amsterdam or Antwerp for a while? Do you want your children to communicate with Dutch relatives or do you just want to make a difference on your CV? All excellent reasons to learn Dutch!

With our help learning Dutch, whether at a basic or advanced level, is easier to achieve than you might think. Learn Dutch offers classes in Dutch language and culture in Cape Town. A personal, practical and modern way of training combines mastering the Dutch language with learning about the Dutch culture. Qualified teachers guarantee the highest standard of lessons with quality and transparency as the key factors to success. The training method, schedule and goals are tailor-made to fit the needs of individual students. And above all our made to made-to-measure classes make learning the Dutch language fun!