Persoonlijk Werk | Vanessa Godron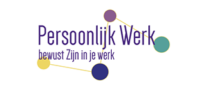 Description
Waar wil je aan werken?

Die vraag stel ik je niet voor niets
Als je dat wilt, dan kan ik je als coach daarbij helpen.
In een organisatie, op de werkvloer, word je geconfronteerd met verschillende situaties die invloed hebben op of beïnvloed worden door jouw persoonlijke manier van werken. Je hebt niet alleen het werk zelf, maar je hebt ook veelal te maken met collega's, je leidinggevende, teams waar jij een rol in speelt, je positie in de organisatie zelf.

Om maar direct met de deur in huis te vallen: werken aan je persoonlijke effectiviteit of ontwikkeling betekent met jezelf aan de slag willen gaan. Jezelf beter leren kennen, je Zijn te ontdekken en te ontwikkelen.

Hoe beter jij je Zelf kent en weet wat jouw kwaliteiten en drijfveren zijn, hoe effectiever jij kan Zijn in je werkomgeving. Dit hoeft overigens niet je huidige werk of werkomgeving te zijn. Misschien wil je wel iets anders. De focus ligt in beginsel op je persoonlijke effectiviteit in je werk, maar in de praktijk zal je merken dat bij het werken aan je persoonlijke ontwikkeling werk en privé nauw met elkaar verweven zijn.