Tissot Holding BV | Jan Werkhoven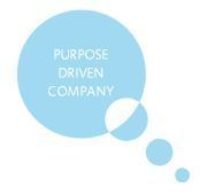 Tissot Holding BV | Jan Werkhoven
Postal Address
Duistervoordseweg 76
NL 7391 CH
Twello
Netherlands
Visiting Address
Duistervoordseweg 76, NL 7391 CH, Twello, Netherlands,
T:
+31(0)571276832
M: +31(0)6 4869 0556
http://www.j-a-n.nl
Description
Mijn passie is om ondernemers, zakenmensen, businesspartners en medewerkers te enthousiasmeren en te mobiliseren om alsnog het beste resultaat te behalen als het (fors) zakelijk en/of persoonlijk tegenzit. Het behalen van succes als resultaat!

Maar... wat bepaalt succes? Fixatie op financiële prestaties? De uitkomst daarvan ondervinden we nog dagelijks en in onze portemonnee. Fixatie op samenhang en belangen? Daar weten we vaak onvoldoende raad mee. Zijn er factoren welke het zakelijke resultaat negatief kunnen beïnvloeden en succes doen verstommen? Het antwoord is ja. Volgens J-a-n™ is er een cruciale factor die het verschil kan maken en/of breken, namelijk: wederzijdse (zakelijke) afhankelijkheid.

J-a-n™ is resultaatdeskundige in zakelijke mediation, conflictmanagement, executieve coaching, verander management en het duurzaam bouwen van wederzijdse afhankelijkheidsrelaties. Wederzijdse afhankelijkheid en belangen, échte samenwerking en vertrouwen, effectief onderhandelen en resultaatgerichtheid wordt geboren als mensen niet denken in termen van standpunten, concurrentie of persoonlijk gewin, maar in gezamenlijk winnen. Zakelijk en persoonlijk winnen op basis van wederzijdse afhankelijkheid, win-win! Of in de woorden van Loesje: 'Waarom moeilijk doen als het samen kan'.
Zit het bij u zakelijk en/of persoonlijk tegen, of heeft u een zakelijk conflict? Neem dan gerust contact met mij op, Jan Werkhoven.