Jan Kristiansen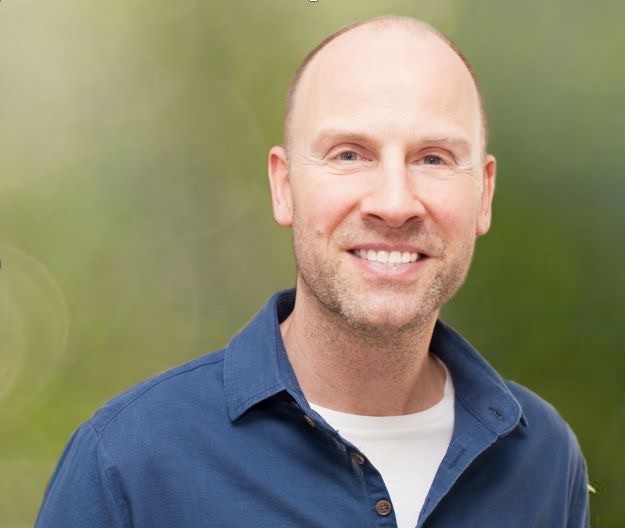 Jan Kristiansen MAC, MILM

Description
"Don't just GO through life, GROW through life" 🌱

Are you feeling stuck? Is lack of confidence holding you back? Is your inner critic constantly negative? Are you not using the Power of Positive Thinking?
I can help you quieten your negative inner critic, empower you to gain confidence and move you forward faster.
My goal is to help you focus, or re-imagine your life, and let go of thoughts and behaviours that undermine you, so that a renewed and fulfilled you can emerge.
Coaching with me, whether face to face or via Skype/Zoom, is just the beginning of your journey towards living more positively and attaining your goals faster.
After all, we always achieve more and grow further when we come from a place of abundance versus a place of lack.
Born in Scandinavia some 48 years ago and growing up in Denmark, I am a natural advocate for the concepts of "Hygge" and "Lykke" which, according to official studies, have placed Scandinavians among the 'happiest and most positive people alive'.
As a professionally trained, certified and experienced Life Coach, I have the tools and understanding to help you create the life you imagine and gain a renewed sense of self. I can help you change your perception of life so that it is filled with vitality and enthusiasm.
Training and accreditation is important when you choose your Coach and what I offer you in addition is a very well-travelled 'suitcase' packed with work- and life experiences from several corners of the world. I've learnt survival skills from the many trials and challenges I've faced, gained confidence and self-belief thanks to my wins and triumphs and created a positive life map I'm very proud of.
My mission is to help you do the same!
Changing to a healthier lifestyle is a big commitment that will take a lot of dedication but believe me it will be worth it! My personal commitment to you is to provide accountability, understanding and support as you accomplish lasting growth.
Coaching works because it's all about you. When you create the vision of what you really want and why - and take action - extraordinary things can happen.
A very exciting thing about coaching is the buzz you get when you are nudged outside of your comfort zone and it's there we achieve the most. Rest assured, I will be there with you and support you all the way on your entire journey. Are you ready to focus on your goals and dreams and accomplish the results and the success you truly want?

Life Vision, Confidence & Self-Awareness Coaching: With weekly or fortnightly sessions of 60-90 minutes, you will become more self-aware, empowered and equipped to take control of your life gaining vision, confidence & freedom. Whether fear or limiting beliefs are holding you back, you will also gain tools and techniques that will serve you in all areas of your life.

Business Management & Leadership Coaching: During 25+ years of corporate senior management roles, I had the privilege of growing and developing greatly talented individuals and teams across the World in inspiring places such as Sweden, UK, Ireland, France, Switzerland and Singapore.
Focusing on Team, Talent & Leadership Development rooted in Business-EQ Coaching (Emotional Intelligence in the Workplace) your business performance and value will increase, achieving career goals and professional growth faster. Your Teams and Leaders will become more effective, retaining your Talent for longer and increasing the Success of your organisation.

"If you wait, all that happens is that you get older" - MarioAndretti

Take the first and most important step; Get Started. In a FREE Discovery Session of 30-60 minutes, we will explore where best to start by identifying what is holding you back and plan the path towards YOUR Success. Please call me on: 07419 742752 or email me on jan@jkcoaching-life.com

Client Feedback:

December 2018 - Ceri H. - Mental Wellness Consultant (MHFA): I can't recommend Jan highly enough. He clearly takes great pride and pleasure in his work and has honed his coaching skills to bring out the very best in a person. His confidence in - and commitment to - your success is infectious. Our sessions were empowering and inspiring; under Jan's careful questioning I have been able to evaluate what is truly important in my life and work on the desired improvements. With compassion and wisdom, Jan has taught me the skills I need to continue to make positive changes in all areas of my life. I would recommend Jan to anyone at a turning point in life, or seeking to improve their awareness of themselves and others.

July 2018 - Lyndsay D. – Vegan Nutritionist Trainee: Life Coaching with Jan has shed a light on my path in life. It has given me the tools I need to achieve my goals and to face the challenges that may arise. I would not be in the fantastic place that I am in now if it weren't for my coaching and I now have the motivation and drive to realise my ambition of becoming a nutritionist.
Before Life Coaching, I very much felt like I was wandering through life without a direction. I now know what I want from life, who I want to be and how to go about achieving it.
To know that I have full control and can take complete responsibility for my life will stay with me forever, I will always live my best life. Thank you, Jan!

August 2018 - Kate N. – Digital Solopreneur: Jan has been such a fantastic Coach for me. He is very gifted at coaching, especially as he could help me make sense of my babble and confused mind. I can't thank him enough.
I'm now in control of my life and how I feel about it. I'm calmer and more assured, less anxious and a lot more focused on enjoying time with my family instead of worrying AND can drive my car! Thank you for helping me overcome that fear too :-)
The brilliant 'toolkit' of techniques and exercises I now have will forever help me and others around me.