Coach me to Grow | Tronel Hellberg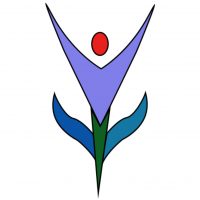 Coach me to Grow | Tronel Hellberg
Postal Address
47 Princeps Cres Garsfontein
0042
Pretoria
Zuid-Afrika
Visiting Address
47 Princeps Crescent, Garsfontein, Pretoria, Gauteng, 0042, South Africa
T:
+27(0)82 855 4107
M: +27(0)82 855 4107
http://coachmetogrow.com
Omschrijving
Hi! I am Tronél Hellberg, your Master Transformation Life Coach in Pretoria East.
Since I can remember, I have been passionate about making a difference and ultimately leaving our world a better place. I wanted to help people to conquer whatever state of misery and hopelessness they found themselves in.

When I got to high school, I considered becoming a social worker, but social workers discouraged me due to high stress and low pay. I then considered psychology. Despite my aspiration to make a difference, I remember thinking "I don't want to listen to people's problems all day!", so psychology was off the table.

Cutting the story short, a different door opened. I studied music and became a music teacher. It was rewarding to work with children (and prisoners at some point) and to fulfill my life purpose… to some extent.

After many years of teaching, I hit an all-time low … For a long time I was wearing my happy coat over the depressed, desperate, trapped and tired of trying person inside. As I was heading towards the end of the line, I knew I had to do something… drastically.

I went to a psychologist. Each session, the person asked me "What do you think you should do?" after which I would give the same response over and over, "How am I supposed to know? You tell me, that's why I'm here!" Other than a few tips, I didn't feel that I was getting closer to the inner change and healing I was so desperately longing for. I stopped going after a couple of sessions. Don't get me wrong, I believe there are great psychologists out there, I just didn't get to the "right" one which is just what I needed… It was at that point I remembered someone mentioning the word "life coach" which stuck in my mind. I immediately started reading up on life coaching.

I was impressed by the numerous success stories and decided to give it a try, so I Google "life coach Pretoria". I found a life coach whose story was similar to mine in many ways and WOW …! This was the start of an incredible new journey of sorting out my life, reconnecting with the real me, becoming whole and being all the happy words you can think of! Looking back, and being amazed and inspired by my own transition, I realised that this was exactly the kind of difference I envisaged making in the lives of others.

Reconnecting with my ultimate life purpose, I gave up teaching and became a certified transformation life coach. While practising NLP (which is the foundation of most coaching programmes), a transformation life coach is further equipped to do Inner Conflict Therapy TM, Negative Emotional Therapy TM and Negative Belief Therapy TM. These are incredibly powerful techniques that have transformed the lives of many people including my own! It allows you to truly let go of whatever is keeping you from inner peace, joy and fulfilment; reclaim control of your life; and realise your true potential by becoming the ultimate you!

My practice is located in Pretoria East (near Menlyn) and easy accessible from all around Pretoria.