TEAM RISE LIFE COACHING SEMINARS Pty Ltd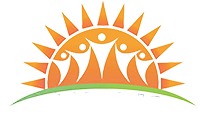 TEAM RISE LIFE COACHING SEMINARS Pty Ltd
Postal Address
41 Aries Avenue
7975
Ocean View, Kommetjie
Zuid-Afrika
Visiting Address
Cape Town, South Africa, 8001
M: +27 (0) 790481115
http://teamrise.co.za
Omschrijving
Earl Albert Mentor is a Anti Bias & Racial Equity Facilitator and Solution Focused Life Coach offering intensive and brief intercultural workshop and seminar-style life coaching sessions. He has built a reputation for engaging workshops and life coaching seminars on Solution Focused Life Coaching Tools to help engage his clients positively.

An international accredited life coach and business mentor (SAQA ID 252035 & 114215), he studied Human Sciences, particularly the inner workings of the mind. In order to manage his own situation more effectively he studying to be a Professional Life Coach and Business Mentor through VIP COACHING & MENTORING EXCELLENCE (Global Executive Leadership Training Institute). This training assisted him to find his purpose and mission and to inspire and empower people to live their best lives with joy and passion.

His experience and training helped him understand his clients challenges because of his own testimony and life story. Coaching communities to reach their goal of happiness and fulfilment has become his life's mission.