NLP World LTD UK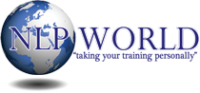 NLP World LTD UK
Postal Address
24A Westbourne Gardens
BN3 5PP
Hove
Verenigd Koninkrijk
Visiting Address
24A Westbourne Gardens , BN3 5PP , Hove, United Kingdom,
T:
+44 (0) 7974565585
M: +44 (0) 7974565585
http://www.nlpworld.co.uk/
Omschrijving
NLP World has been the chosen provider for the UK Government, The South Wales Police force, Lush alternative cosmetics, many schools including Christ's Hospital, and 21 blue chip companies. Terry is also certified as a CPD presenter, giving you or your company valuable Career Development opportunities through training with NLP World.

When you look at your personal training in NLP, the 7 day NLP practitioner training course is the most favoured, giving you a comprehensive, certified training in all the facets of NLP, Time Based Techniques and Hypnosis.

We also run a 4 day course for those who just don't have the time or money to attend our 7 day course.

We provide the NLP Master Practitioner Training. in one whole training section, yet now it's just nine days in the training room and two outside..

All our *certifications are accredited and recognised by the ICR Coach Register, ANLP as well as the AIP in the USA. NLP World is also an ICR Accredited agency.

NLP World looks to take your training one step further into a deep personal environment, that is safe and expansive at the same time.

If you are looking for corporate NLP, then our NLP company training program looks at what's needed inside your organisation and then works with you to design NLP training packages to suit you.

We deliver a variety of corporate packages and work in the field of Management Performance Training, Presentation Skills, Sales Mastery, Negotiation Techniques, Executive Coaching and much more.

Please see our business guide at: http://www.nlpworld.co.uk/nlp-business-training/nlp-training-business-skills/

Our NLP trainings are available worldwide and can be found in Sweden, Norway, the US, India and South Africa.

In the UK we prefer to work from Brighton as it's such a great place!

As well as our live trainings, we provide online training and have the best video and media facilities available today. Find that here:

http://www.nlpworld.co.uk/online-nlp-training-course

Terry Elston, the managing director is a certified NLP international trainer and has been featured in the Independent on Sunday, LBC radio, Health Today & Wave magazine for his abilities to make change work fun, quick and easy. He has also published 5 books.

The NLP World company motto is "Taking Your Training Personally" which we believe is the right way to treat people.

We are human after all, and the most effective trainings will approach people as valuable resources rather than throw away commodities.

Every person has their own way of being and learning. We respect that!