Ubuntu Academy of Coaching Training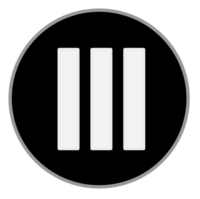 Ubuntu Academy of Coaching Training
Postal Address
41 Pretoria Street
2192
Oaklands
Zuid-Afrika
Visiting Address
Pretoria Street, Oaklands, Johannesburg Ward 73, Rosebank, City of Johannesburg Metropolitan Municipality, Gauteng, 2001, Zuid-Afrika
T:
+27 (0) 832880309
M: +27 (0) 832880309
https://uact.org.za/
Omschrijving
What is Recovery Coaching?

A positive proactive relationship designed to promote & strengthen recovery. Recovery coaching is rooted in a 'wellness' model approach to working with others. It combines Recovery Orientation and Coaching Skills to provide a specific approach to a particular Recovery Coaching Specialty.

Recovery Coaching recognises that the development and success of recovery rests as on the recognition of the human need to build, develop and live fulfilling meaningful lives over time whilst attending to solving and meeting current needs.

Recovery coaching builds on the natural resources that we all have so we can decide for ourselves how to manage our own lives, cope with difficulties and develop our futures. In this way it supports us in building exciting and successful lives.

A recovery coaching relationship is a conscious designed partnership between coach and the person they are coaching (The Recoveree) that actively and practically pursues the Recoverees vision and goals for their life. Based in the reality of the Recoverees resources and skills the coach assists them in developing further life and recovery resources to support a fulfilling life built on positive self-regard, self-responsibility and social participation.

It helps people in recovery from a wide variety of life experiences and challenges including but not limited to substance and behaviour misuse and / or addiction, chronic illness, social and family breakdown, mental illness and depression.

The practice of Recovery Coaching also encompasses working with people close to individuals experiencing difficulty.

What does it offer?

Structured focused support to decide how best to tackle issues you are facing. A clearer understanding of what you want for your future and the creation of plans and goals so you can make it more of a reality.

What is Recovery Coaching not?

It is not therapy, counselling or treatment. It is highly complementary in many circumstances to these other professions and recovery coaches are encouraged to form alliances and positive professional relationships with others assisting in the field of recovery.

Recovery Coaching is a Niche Model

Recovery Coaching is a niche model that is focusing on using the coaching relationship to facilitate change within addictive and destructive behavioural patterns. It is coaching with a specialty in recovery from any challenging situation ~ addiction, illness (or mindset around illness), life-changes… Embedded here is the development of self, resilience, endurance, and expansion.

It engages with various models of coaching and where this fits within the systemic model of detrimental behaviours – addiction, substance abuse, weight loss, workaholism, etc.

It takes a look at the brain and it's responses to various situations. We explore how coaching within these responses can be useful and hugely raise self-awareness. It is a growing niche market and we're very excited about being pioneers in this area of coaching.
We would very much like to partner up with other passionate coaches and to collaborate in getting this form of coaching into the marketplace.

Knowledge of coaching in this arena is important and applicable to all individuals, as it looks at behaviour patterns. It prepares us to engage with and address addictive behaviour, which exists in all of us.