Jacques Gotlieb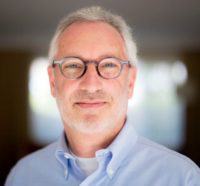 Jacques Gotlieb BA

Omschrijving
mediator | creatieve probleemoplosser | dialoogpartner

My areas of expertise are conflict prevention and resolution negotiations, settlements and strategies, international commercial disputes, conciliation, deal mediations and international transactions, where there are complex business matters and personally sensitive issues involved.

I have worked extensively with small and medium enterprises, start-ups, ngo's, family-owned businesses, joint ventures and philanthropic foundations, where different disputants or stakeholders are seeking pragmatic outcomes, and parties seek to re-align their interests.

Branches a.o.: consumer goods, commodities, recycling, supply chain, real estate, human resource services, public-private partnerships, private equity and venture capital.

I partner with clients in a thought-provoking process that inspires them to reach their potential.

Wherever possible I promote reconciliation, settlement, or compromise between conflicting parties.