Blue Flame Life Coaching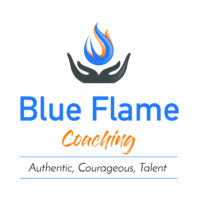 Blue Flame Life Coaching
Postal Address
1871 Stonehaven Street Blue Valley Golf Estate, Kosmosdal
0157
Centurion
South Africa
Visiting Address
Stonehaven Street, Blue Valley Golf and Country Estate, Tshwane Ward 77, City of Tshwane Metropolitan Municipality, Gauteng, 1687, South Africa
T:
+27(0)766098548
M: +27(0)766098548
www.blueflamecoaching.co.za
Description
Anne McCoy is the Founding Director and Coach of Blue Flame Coaching. She is an experienced Sales & Marketing Executive with experience mainly obtained within local and multinational pharmaceutical corporations. During this time, she either led or actively participated in Strategic Planning, Capabilities Development at Global HQ level, Driving Performance, Talent Management, Change Management, Organisational Restructuring, and Innovation of New Business Models amongst others.
Her academic background includes:
 B. Cur (University of Johannesburg)
 Post Graduate Diploma in Marketing Management (UNISA)
 Management Advancement Program (MAP) – Wits Business School
 Professional Business Coaching Programme (GIBS, University of Pretoria)
She is working towards Associate Certified Coach credentialing with International Coach Federation (ICF) and follows the ICF Code of Ethics.
Anne McCoy if also a member of the Coaches and Mentors of South Africa (COMENSA) as well as the International Coaches Register (ICR).
Anne fully appreciates the constant pressure to deliver results and navigate the ever-evolving complexities and ambiguity in organisations that talented individuals face today. She is passionate about helping individuals add value to organisations in their areas of accountability through discovery of their own unique strengths and thus achieving their personal and professional goals.
Her Coaching Philosophy is that an individual operates within the context of an organisation and thus the outcome of coaching should positively contribute to the success of the individual in their role and ultimately that of the organisation. Career development is a desired consequence of role success.
Anne's Coaching methodology is a self-reflective, transformational process which allows the individual to make meaningful is driven by a fundamental belief that every individual has capacity to fulfil their own potential. She draws from a variety of coaching approaches, such as Gestalt, Emotional & Social Intelligence, Neuroscience and Narrative in an integrated way and adapt approaches to suit the individual being coached.