Continuous Growth Life Coaching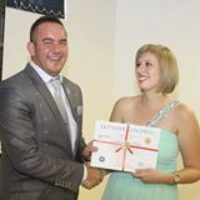 Continuous Growth Life Coaching
Postal Address
179 Eagle Street, Montana Park
0182
Pretoria
South Africa
Visiting Address
189, Eagle Road, Montanapark, Tshwane Ward 87, Pretoria, City of Tshwane Metropolitan Municipality, Gauteng, 0159, South Africa
T:
+27 (0)061 234 6846
M: +27 (0)061 234 6846
http://www.continuousgrowth.co.za
Description
You may be wondering what Life Coaching is really about and whether it will work for you? The answer is yes! Life Coaching is for everyone and anyone.

Life Coaching is about empowering and developing a person's potential through the use of questioning and reflecting techniques. It covers vast areas of personal development, such as dreams, aspirations and goals one may aspire to and assists individuals in discovering their own answers to their questions and personal situations.

If you are struggling with negative emotions and difficult situations, you want to make a change in your life, you want to begin to live the life you have always dreamed of and be the person you desire to be, then Life Coaching is for you!

At Continuous Growth we seek to assist individuals in unlocking their true potential and empowering them with the skills and tools needed, to accomplish anything they believe they can achieve.