Francis Goethals Hypnose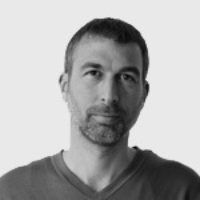 Francis Goethals Hypnose
Postal Address
Heiveldstraat 63
9040
Sint-Amandsberg
Belgium
Visiting Address
63, Heiveldstraat, Sint-Amandsberg, Ghent, Gent, East Flanders, Flanders, 9040, Belgium
T:
+32 (0) 486 519 591
http://www.francisgoethals.be
Description
Hypnose is een bijzondere bewustzijnstoestand met een ongekend potentieel voor verandering, genezing en zelfontplooiing. Het is een natuurlijke fenomeen dat ook kunstmatig kan worden opgewekt. Alles over hypnose »

Hypnotherapie gebruikt hypnose in de eerste plaats om psychische en lichamelijke klachten aan te pakken. Daarnaast wordt hypnotherapie ook gebruikt om oude en ongewenste patronen en gewoontes (angsten, verslavingen, …) te veranderen. Alles over hypnotherapie »

Regressietherapie is een vorm van hypnotherapie waarbij we de oorsprong van een klacht of een probleem helder in beeld brengen. Deze 'bewustmaking' is een eerste en belangrijke stap om voorgoed van je klacht of probleem af te raken. Alles over regressietherapie »

Hypnocoaching gebruikt hypnose om je persoonlijke, professionele of sportieve doelen scherp te stellen, de hindernissen die je daarbij ervaart uit de weg te ruimen en je succes en prestaties te verbeteren. Alles over hypnocoaching »

Maak een afspraak voor blijvende verandering!
Dat kan via een e-mail aan contact@francisgoethals.be of via het contactformulier.
Als je nu een afspraak maakt, kan je in principe binnen twee tot drie weken een sessie krijgen.