Happy hypno | Dortie Gielen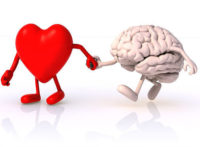 Happy hypno | Dortie Gielen
Postal Address
Gedempte Oude Gracht 54B
2011GS
Haarlem
Netherlands
Visiting Address
54A, Gedempte Oude Gracht, Haarlem, North Holland, Netherlands, 2011GS, Netherlands
T:
+31 (0) 653704302
M: +31 (0) 653704302
https://www.happyhypno.nl/
Description
Ons onderbewustzijn heeft een onbegrensd lerend vermogen. Elke verandering die we toelaten tot ons onderbewustzijn wordt voor "waar" aangenomen. Hierdoor worden de resultaten blijvend. Slechte gewoonten als roken en snoepen, angst, onzekerheid en andere klachten worden snel en effectief aangepakt. Dezelfde verandering doorvoeren in het bewustzijn kost veel tijd en wilskracht. In de praktijk zal het onderbewustzijn, waarin onze gewoonten en patronen zijn opgeslagen, het vrijwel altijd winnen.
Dat kunnen angsten zijn of pijn, verslavingen of gebrek aan zelfvertrouwen. Of een wens als stoppen met roken of afvallen. Hypnotherapie biedt een concrete oplossing, niks zweverigs of vaags, een wetenschappelijk bewezen aanpak, die al honderden jaren wordt toegepast.
​
Hypnose is een staat van opperste concentratie die wij allemaal meerdere keren per dag ervaren. Al zijn we ons daarvan niet bewust. Uit het raam staren, autorijden zonder het te beseffen; allemaal voorbeelden van hypnose.
​
De meeste issues waarmee mensen worstelen worden behandeld door veranderingen in het bewustzijn teweeg te brengen. Dit bewustzijn is nogal weerbarstig en laat zich vooral sturen door ons onderbewustzijn, waarin patronen en gewoonten zijn opgeslagen. Bij een misverstand tussen bewustzijn en onderbewustzijn zal dus vrijwel altijd het onderbewustzijn winnen.
​
Hoe geweldig is het dan, als je het probleem aan de bron kunt oplossen door het onderbewustzijn opnieuw te "programmeren".