Kevin Boeren Hypnotherapie & Bewustwording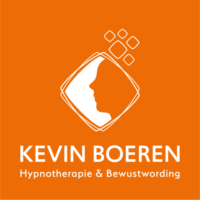 Kevin Boeren Hypnotherapie & Bewustwording
Postal Address
Grauwe Polder 92
NL 4876 NC
Etten-Leur
Netherlands
Visiting Address
92, Grauwe Polder, Etten-Leur, North Brabant, Netherlands, 4876NC, Netherlands
T:
+31(0)6 2337 3833
M: +31(0)6 2337 3833
www.kevinboeren.nl
Description
Kevin Boeren
Therapeut erkend door wettelijke beroepsvereniging BVAT.be
Hypnosetherapeut

Kevin is erg geïnteresseerd in het leven en in de persoonlijke ontwikkeling en vrijheid van de mens. Met zijn hooggevoeligheid in combinatie met hypnotherapie helpt hij je graag van je problemen af. Of je nu ergens door moet geraken, of ergens over geraken, steun nodig hebt, je doelen wenst te bereiken, of gewoon geen idee hebt waarom je jezelf zo slecht of angstig voelt , ... je kunt rustig je problemen voorstellen bij Kevin, en hem volledig vrijwillig toelaten jou te leiden naar je oplossingen met zijn diepe hypnotische vaardigheden.