Kleinnibbelink Coaching | Dia Kleinnibbelink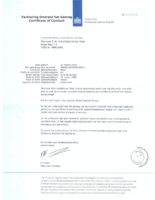 Kleinnibbelink Coaching | Dia Kleinnibbelink
Postal Address
Hogeweg 7a
NL 7055 AJ
Heelweg
Netherlands
Visiting Address
7A, Hoge Weg, Heelweg, Oude IJsselstreek, Gelderland, Netherlands, 7055 AJ, Netherlands
T:
+31(0)6 1244 8345
M: +31(0)6 1244 8345
https://www.kleinnibbelinkcoaching.nl/
Description
Kleinnibbelink Coaching & MAATZORG, zorg op maat is tot stand gekomen naast mijn werk als coach Rouwbegeleiding / Verliesverwerking.
Bij ROUWBEGELEIDING / VERLIESVERWERKING kom ik, naast verlies van een dierbare, verliesverwerking van ZIEKTE, SCHEIDING of andere vormen van verdriet ook vaak WERKGERELATEERDE VERLIEZEN tegen (zoals ontslag, arbeidsongeschiktheid)
Dikwijls is dit NAH gerelateerd. (Niet Aengeboren Hersenletsel)

COACHING
Coaching is er op gericht om in positieve zin te ondersteunen.
Het is een vorm van persoonlijke begeleiding (één op één) om uw ontwikkeling en bewustwording te stimuleren..

Bij een gebrek aan zelfvertrouwen, een negatief zelfbeeld, terugkerende angsten of ander 'emotioneel' gedrag probeert u samen met de coach antwoorden te vinden. Dat geldt met name voor de vraag waarom voor problemen wordt weggelopen? Waarom deze worden verzwegen of weggelachen.

Bij de volgende situaties kan coaching een effectief hulpmiddel zijn:
*conflicten op het werk
*loopbaanvragen
*een ernstig zieke in de familie of vriendenkring
*als je onzeker bent over je relatie
*buurtconflicten
*stress of een dreigende burn-out
*kinderen die uit huis zijn (het zogenoemde lege-nest-syndroom)
*ouders die hulpbehoevend zijn of worden
*overlijden van een dierbare

Wat betekent dit voor jou?
Je leert om echte antwoorden te zoeken en om je eigen grenzen aan te geven.

Je (her)ontdekt de eigen kwaliteiten en probeert hierin de juiste balans te vinden. De uiteindelijke doelstelling is een motivatie op gang brengen om te veranderen.