Leap for Joy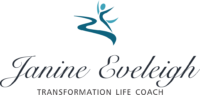 Leap for Joy
Postal Address
28 Marabou Crescent Hageland Estate, Bizweni Avenue
7129
Somerset West
South Africa
Visiting Address
Fish Eagle Road, Dennegeur, Cape Town Ward 84, Somerset West, City of Cape Town, Western Cape, 7135, South Africa
T:
+27 (0) 834401040
M: +27 (0) 834401040
http://www.leapforjoy.co.za
Description
As the saying goes: – "when the student is ready the teacher will appear." Maybe you landed on my website because you are ready to leap. You might walk around with the knowledge that you can do anything if you only knew how to start. If you want to find out what you are capable of, even if it is to find peace and harmony in your own life, contact me for a free 30-minute session to see how I can help you to become the best version of you.