MasterAdvice Mediation | Jack van Sabben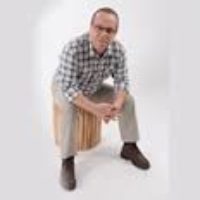 MasterAdvice Mediation | Jack van Sabben
Postal Address
Braambos 2
NL 5563 AB
Westerhoven
Netherlands
Visiting Address
2, Braambos, Braambosch, Westerhoven, Bergeijk, North Brabant, Netherlands, 5563AB, Netherlands
T:
+31(0)402046095
M: +31(0)6 2848 8052
http://masteradvice.nl/
Description
Over MasterAdvice | Jack van Sabben

Mijn naam is Jack van Sabben en ben sinds 2004 geregistreerd MfN mediator (voormalig NMI-register) en sinds 2011 ook full certified ADR registermediator. Vanaf 2013 ben ik Familie Mediator en Rechtbank Mediator, en sinds 2013 NLP coach (Master NLP Practitioner). Sinds 2004 Master of Financial Planning (MFP)

Ik ben sinds 1991 getrouwd met Marion en samen hebben we 5 kinderen en 3 kleinkinderen. Voor ons beide het tweede huwelijk. Ik heb een scheiding meegemaakt in 1989 en heb dus zelf ondervonden welke uitdagingen je daar in tegen komt. Nu hebben we een samengesteld gezin waar we allen ons best voor doen en trots op zijn!

Een vechtscheiding is een keuze!

Als het even niet goed loopt of men wil scheiden, maak dan een afspraak met mij. Hoe eerder hoe beter, de kans op een effectief traject is dan groter.

Als er kinderen zijn is het belangrijk om te behouden wat er nog is. Het partners zijn is (misschien) voorbij, maar ouders blijf je voor het leven. De kinderen hebben hier niet voor gekozen.

Binnen een echtscheiding of relatie beëindiging zijn er veel onzekerheden en ziet men door 'de bomen het bos' niet meer. Als mediator begeleid ik u om het pad door het bos te maken en te volgen.

Belangrijk is dat we eerst kennis kunnen maken.

Maak hiervoor een afspraak. Samen bepalen we of ik de juiste persoon ben voor u.

De koffie en thee staan voor u klaar, en voor een eerste afspraak worden geen kosten in rekening gebracht. Ik zie uit naar onze kennismaking!