VRIJlandt Coaching & Mediation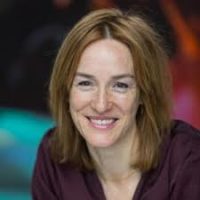 VRIJlandt Coaching & Mediation
Postal Address
Belcamposingel 130
NL 9721 MH
Groningen
Netherlands
Visiting Address
115, Belcamposingel, De Wijert, South, Groningen, Netherlands, 9721ME, Netherlands
T:
+31(0)619689629
M: +31(0)619689629
http://www.vrij-landt.nl
Description
Zoek je een persoonlijke Coach of professionele bemiddeling in een ruzie of conflict, aarzel dan niet meer. Bij VRIJlandt ben je aan het goede adres. Graag begeleid ik je effectief in het ontdekken wat je écht wilt, blokkades te overwinnen en jou inzicht te laten krijgen hoe je echt jezelf kan en durft te zijn.

In een conflict kan onpartijdige bemiddeling of mediation goed helpen om helderheid en ruimte te ervaren. Oplossingen komen dan dichterbij.

Kernwoorden: rust ruimte regie rendement
Motto: Alles wat aandacht krijgt, groeit.

Waar zou jij je aandacht op willen richten?