I.J.M. (Ingrid) van der Meer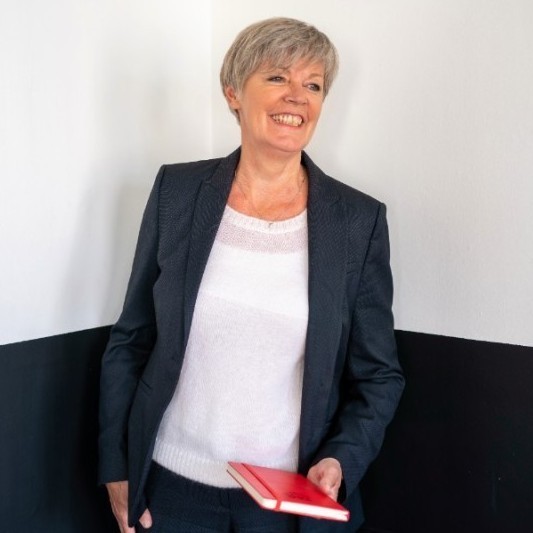 I.J.M. (Ingrid) van der Meer

Description
Mediator | Over Ingrid van der Meer

Ze zitten zó dicht bij elkaar, wat jammer dat ze het zelf niet zien

Dat dacht ik regelmatig als ik opkomende of sluimerende conflicten zag, in alle hoeken van de bedrijfswereld. Als trainer, coach en mede-eigenaar van Retail Reflex voerde ik dagelijks gesprekken over zaken die emotioneel en commercieel raken. Standpunten, wensen en belangen stonden vaak centraal. Daar besloot ik me verder in te specialiseren, via een erkende opleiding tot geregistreerd mediator.

Omdat ik diverse rollen in het bedrijfsleven heb vervuld, kan ik me aan alle kanten van de tafel inleven. Ik was medewerker en ondernemer, coach en collega, leverancier en zakenpartner.

Ingrid in het kort
-is geduldig en respectvol
-houdt vaart in het proces
-brengt je snel naar de kern
-blijft onpartijdig

Verschil van inzicht
Jullie kozen er ooit voor om samen te werken. Ik geloof dat een samenwerking tussen jullie in de basis dan ook mogelijk is. Gaandeweg is er een verschil van inzicht ontstaan, dat je niet meer zelf kunt oplossen. Waarschijnlijk hebben jullie dezelfde bestemming voor ogen, maar verschillende ideeën over de route. Samen onderzoeken we hoe jullie weer op hetzelfde spoor kunnen komen of op een goede manier apart verder kunnen gaan.

Richt je neus naar de toekomst
Ik creëer een sfeer waarin je in staat bent om je eigen standpunten te verhelderen en inzicht krijgt in die van de ander. Zodra je weet wat de ander belangrijk vindt, ontstaat er ruimte. Ik help jullie de opening naar de toekomst te vinden. Daaruit volgt een oplossing die jullie beiden dragen.

De lucht is geklaard.