P.A.M. (Petra) Boelens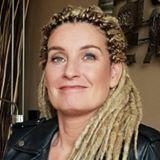 P.A.M. (Petra) Boelens

Description
Even voorstellen:
Petra Boelens
(vestiging Helmond)
Gediplomeerd Internationaal Register Hypnotherapeut / Hypnose Coach, Jeffrey Stephens WLMH, IMR+ / The Swan/ Virtuele Maagband

Door haar eigen ervaring met diverse hypnose sessies heeft zij de kracht van hypnose leren kennen. Hypnose is een hele snelle manier om resultaat te behalen en ze was er direct zeer enthousiast over om dit zelf te leren en zodoende mensen hier mee te gaan helpen.

Door met rust en kalmte te luisteren en te inventariseren wat de hulpvraag is van een cliënt is Petra in staat om maatwerk te leveren als het gaat om tot een oplossing te komen voor de klacht van de cliënt. Sfeer en ontspanning werken daarin mee om vertrouwen te wekken; zaken waar Petra goed in is. Een duidelijke uitleg en het wegnemen van vooroordelen en onzekerheden met betrekking tot hypnose horen daar uiteraard ook bij.

Mensen helpen zodat ze weer beter in hun vel zitten en daardoor meer van het leven kunnen genieten is Petra haar doel. Of het nu gaat om afvallen, stoppen met roken, faalangsten of gebrek aan zelfvertrouwen, bij Petra krijg je altijd 100% aandacht. Door haar creativiteit en inlevingsvermogen zijn haar sessies altijd speciaal op maat gemaakt voor jou!

Petra zal zich voornamelijk richten op stoppen met roken en afvallen.