Syntony | Lorraine Knoetze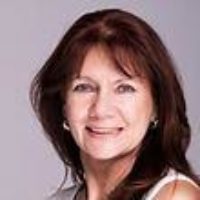 Syntony | Lorraine Knoetze
Postal Address
PO Box 10389
1613
Edenglen
South Africa
Visiting Address
Elize Road, Eden Glen, Ekurhuleni Ward 18, City of Ekurhuleni Metropolitan Municipality, Gauteng, 1609, South Africa
T:
+27 (0) 824671846
M: +27 (0) 824671846
Description
I have an intrinsic drive to uplift, develop and empower people. My ability to motivate and inspire has served me well in accomplishing this through coaching and mentoring. I have extensive experience in the field of student and graduate development; both academic and practical training in the mining and related study disciplines. I have sound knowledge of the talent needs of the mining and related industries. I am consulted by both internal and external parties for advice and guidance in the field of development and training, particularly the design, delivery and monitoring of training programmes.

I am equally comfortable to work individually or as part of a team. I am fully accountable and strive for excellence in all that I do. I appreciate this quality in others.

I am positive and optimistic yet realistic by nature. I value integrity, loyalty and respect for others.