Nalatenschapscoach Peter Timmerman | Adplana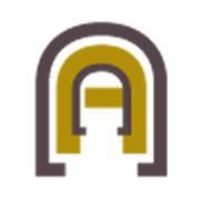 Nalatenschapscoach Peter Timmerman | Adplana
Postal Address
Havenstraat 6
9471 AM
Zuidlaren
Netherlands
Visiting Address
6, Havenstraat, Bolwerk, Zuidlaren, Tynaarlo, Drenthe, Netherlands, 9471AM, Netherlands
T:
+31(0)50 409 3654
M: +31(0)6 1003 8335
https://adplana.nl/
Description
Heeft u alle zaken voor later al geregeld?
Stel u bent gisteren overleden, wordt uw nalatenschap geregeld zoals wenst?

Weet uw partner/ weten uw dierbaren wat te doen als er plotseling iets ernstigs met u gebeurt? Of weet u wat u moet doen als uw partner door een ongeval of ziekte handelingsonbekwaam wordt? Wie moet er gebeld worden, welke rekeningen moeten betaald worden?

Weet u hoe u kunt voorkomen dat er (te veel) erfbelasting geheven gaat worden over uw opgebouwde familiekapitaal? Kent u de opties van schenken bij leven, vruchtgebruik en andere fiscale mogelijkheden?

Wilt u voor uw gemoedsrust graag eens uw wensen over uw nalatenschap rustig op een rij zetten zonder daarmee direct naar een notaris te gaan?

Graag geven wij antwoord op dit soort vragen. We helpen u de zaken goed en doordacht te regelen, zoals u dat wilt. Dit levert u mogelijk op bepaalde onderdelen financieel voordeel op. En het geeft zeker een stuk rust als u weet dat u de dingen goed geregeld heeft.

Wilt u meer weten neem contact met ons op voor een vrijblijvende kennismaking.