De Kracht van Hypnose | Charles van Hesteren & Natasja van den Elsen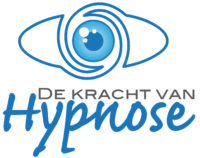 De Kracht van Hypnose | Charles van Hesteren & Natasja van den Elsen
Postal Address
Beethovenlaan 122
NL 3335 BB
Zwijndrecht
Netherlands
Visiting Address
Vissersdijk Beneden 70, 3319 GW Dordrecht.
T:
+31(0)857733743
M: +31(0)6 1095 2487
https://www.dekrachtvanhypnose.nl/
Description
De kracht van Hypnose
Praktijk voor Hypnotherapie en Coaching Barendrecht, Zwijndrecht, Dordrecht, Hendrik-Ido-Ambacht en Rotterdam

Op het geluk moet je niet wachten. Je moet het tegemoet gaan.
K. Haack

Geniet jij van het leven? Ben je wie je wilt zijn? Ben je werkelijk ontspannen en gelukkig?
Helaas worden velen van ons geblokkeerd door stress, angst of pijn.
Ze leven niet maar wórden geleefd.
Ten onrechte. Geluk bepaal je voor een groot deel zélf. Met af en toe een beetje hulp. Hypnotherapie biedt die steun.
De kracht van Hypnose brengt vanuit een diepe ontspanning de inzichten om een vrij, gelukkig en succesvol leven te leiden.

In de workshop leer je in een dag wat hypnose wel en niet is en hoe je het kan toepassen om jouw leven gemakkelijker te maken.

De beroepsopleiding is voor iedereen die met hypnose wil leren werken, voor professionals in de zorg en coaches die hypnose willen inzetten in hun praktijk.
Wil jij ontdekken hoe je de Kracht van Hypnose als extra gereedschap kan gebruiken voor jezelf of voor je patiënt/cliënt? Meld je dan aan!